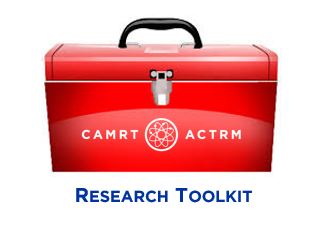 Interested in how to better understand scientific manuscripts or keep up-to-date with research in your field? Looking for tips and tools to approach your first research project?
This toolkit provides a variety of research-related resources for MRTs in all roles at all levels. Fostering the creation and consumption of research is a key activity in support of CAMRT's commitment to support the advancement of our profession through evidence-based practice and research.
Have a suggestion for a link we could include? Contact professionalpractice@camrt.ca.
*All images, links. and text from outside sources in this toolkit have been reproduced with permission.

Tips for Understanding Research
How to Integrate Research into Practice

Getting Started
Disseminating your Work
Grants & Conference Opportunities
Further Education